Handmade Soap Samples
Regular price
Sale price
$4.00 USD
Unit price
per
In Stock: 2
What are handmade soap samples?
Our handmade soap samples are 1 oz sample soaps that make either a nice natural soap sample gift to give to someone else or a great way for you to try out a soap scent to help you pick your favorite for when you want to order a full size soap that you haven't tried yet.  So handmade soap samples are just samples of handmade soap or small handmade soaps that are smaller versions of full sized soaps sold by JDNatlady's Creations. 
How many pieces of handmade soap do I get for my $4.00 that I pay?

You get one 1 oz handmade soap sample, so you get one small piece of soap.  The photos that include more than one handmade soap sample, e.g., three or five soaps in a photo, are just for illustration purposes to show what some of the soap designs look like and the shape of the soap. You will get one sample of handmade soap. Due to the handmade nature of our products, the design of the mini handmade soaps that you order and receive may not look exactly like the ones pictured. Each 1 oz sample of handmade soap will last through several baths, showers, or times that you use it to wash your hands.  Just make sure to let your samples of handmade soap dry out between uses.
What is in the soap samples?
Our soap quarter samples contain the same skin-loving oils and other ingredients found in the full size soap that bear the same name.  Please note that no ingredient list is listed on the labels, but there is a handwritten label on the rear with the scent name.  The ingredient list for the sample soap is the same that may be found in the online listing for the full size soap that bears the same name.   
Some of the handmade soaps are samples of natural soap made using essential oils and others are handmade samples of soap made with fragrance oils.
Each  of the sample size soap bars is packaged in a glassine (wax paper) envelope (approximately 4.25" x 3" x 0.75") with a clear label on the front.  You get one sample size soap that is the size of 1/4th of a regular bar of soap.  
The selection constantly varies and may not include the ones in the photos, so check back often. These are very popular, so order yours today so you don't miss out.
How do I let you know which scent I want?
For the option listed as  "Surprise Me (we will pick a nice one for you from in stock soaps)" (formerly known as "Assorted (subject to availability)"), we will pick a nice one for you from the soaps that are currently in stock and available as a soap sample.  Not all in stock soaps are available as sample soaps.
You may also use the contact us form or the order special instructions during checkout to let us know what scent you would like to receive and the quantity of each, if you are buying more than one handmade soap sample, and we will do our best to accommodate your request.  
You may also wish to list whether you like fruity, floral, ocean, or unisex scent types or whether you want natural soap samples made with essential to help us select for you.  Please feel free to contact us before you order if you want to find out what is currently available. You still get one soap for the $4.00 with the "Surprise Me (we will pick a nice one for you from in stock soaps)" (formerly known as "Assorted (subject to availability)") option, but you are able to order as many as you want for $4 each and get to try them out so you can figure out which ones are your favorites.  You can even make your own handmade soap sampler by ordering a few samples that you want to try.
What scents are available right now?
In addition to the ones listed above as in stock, we currently have available Charcoal and Lemongrass.  Limited quantities are available of each and the selection is subject to change.
Ingredients

See individual listings for the full sized soap bars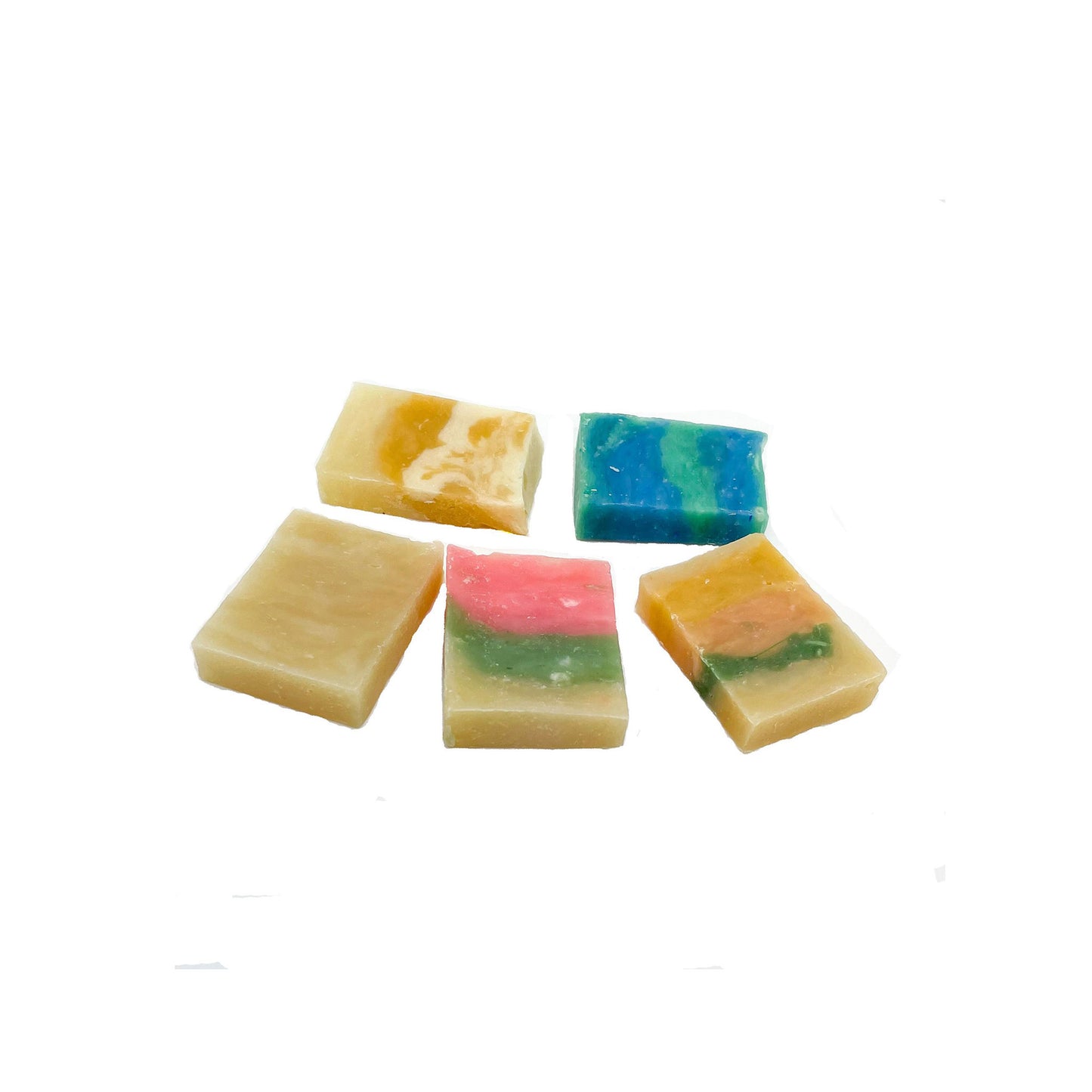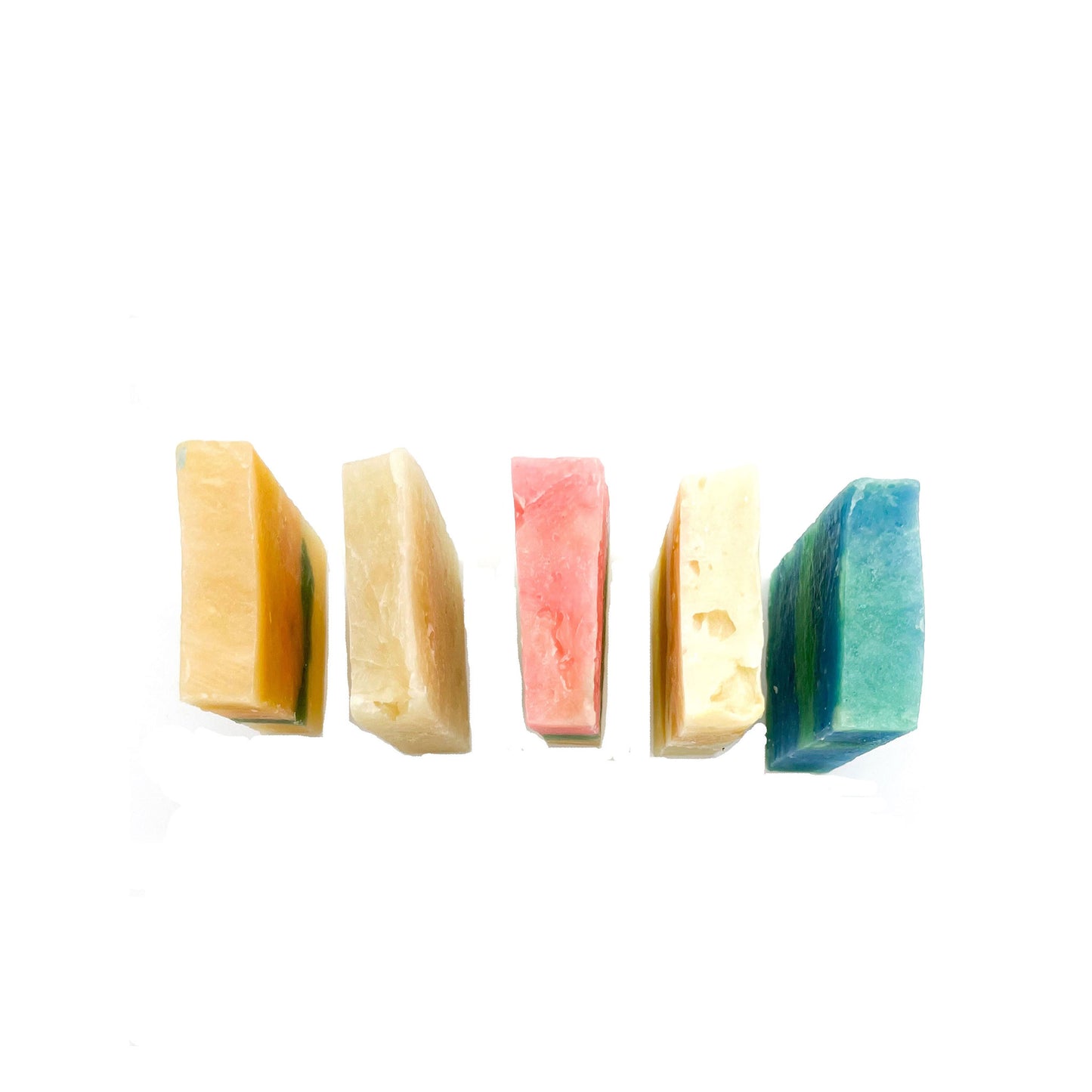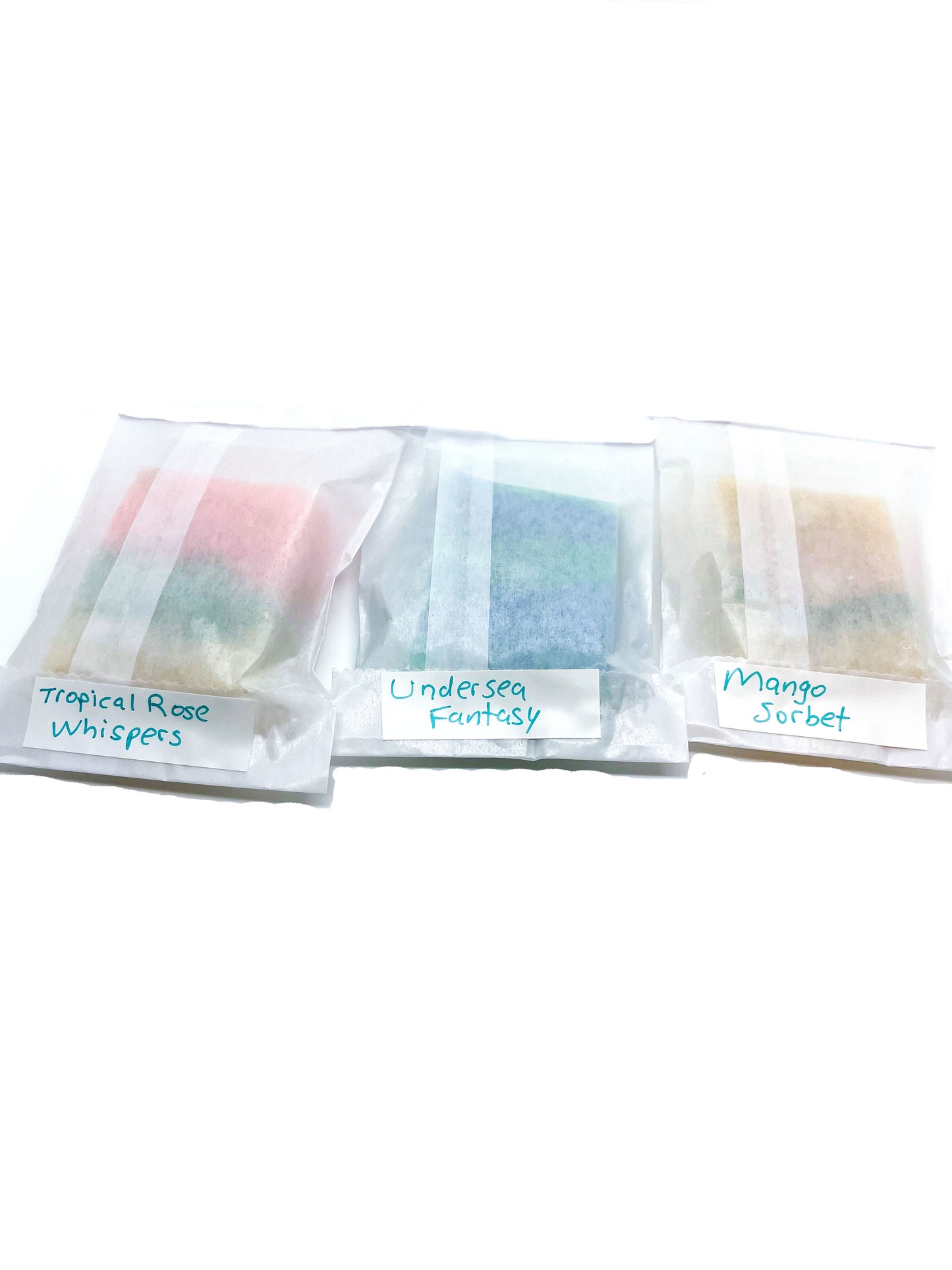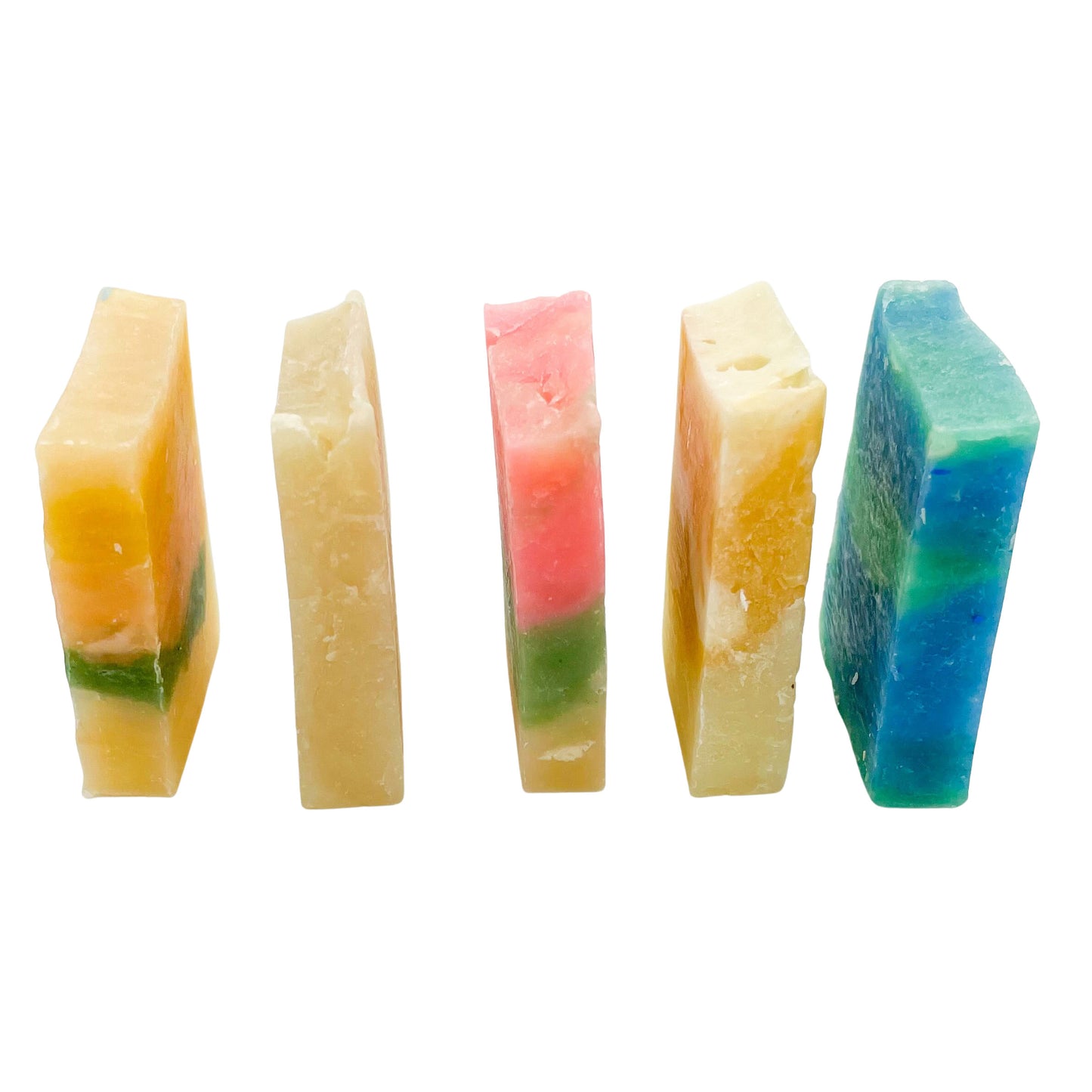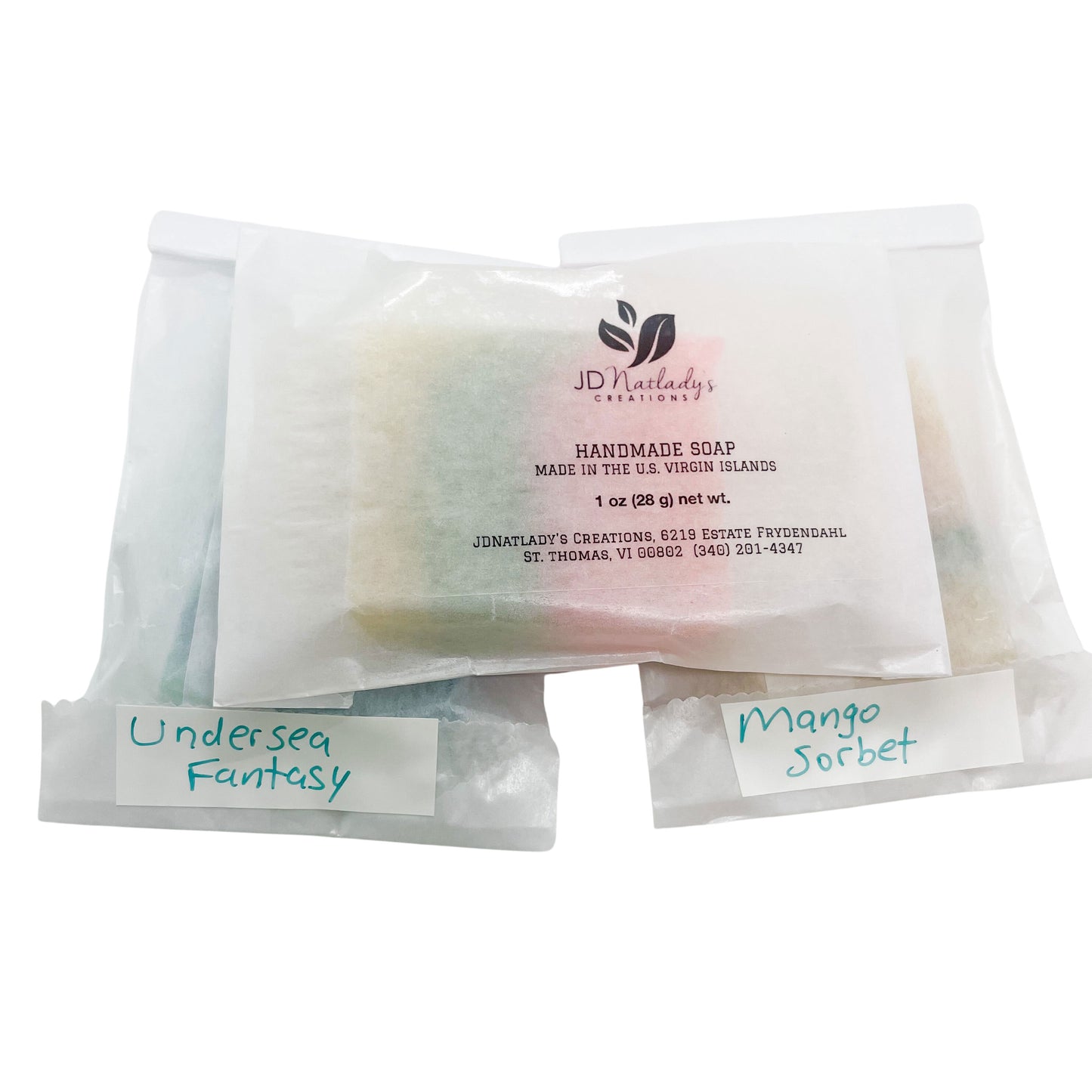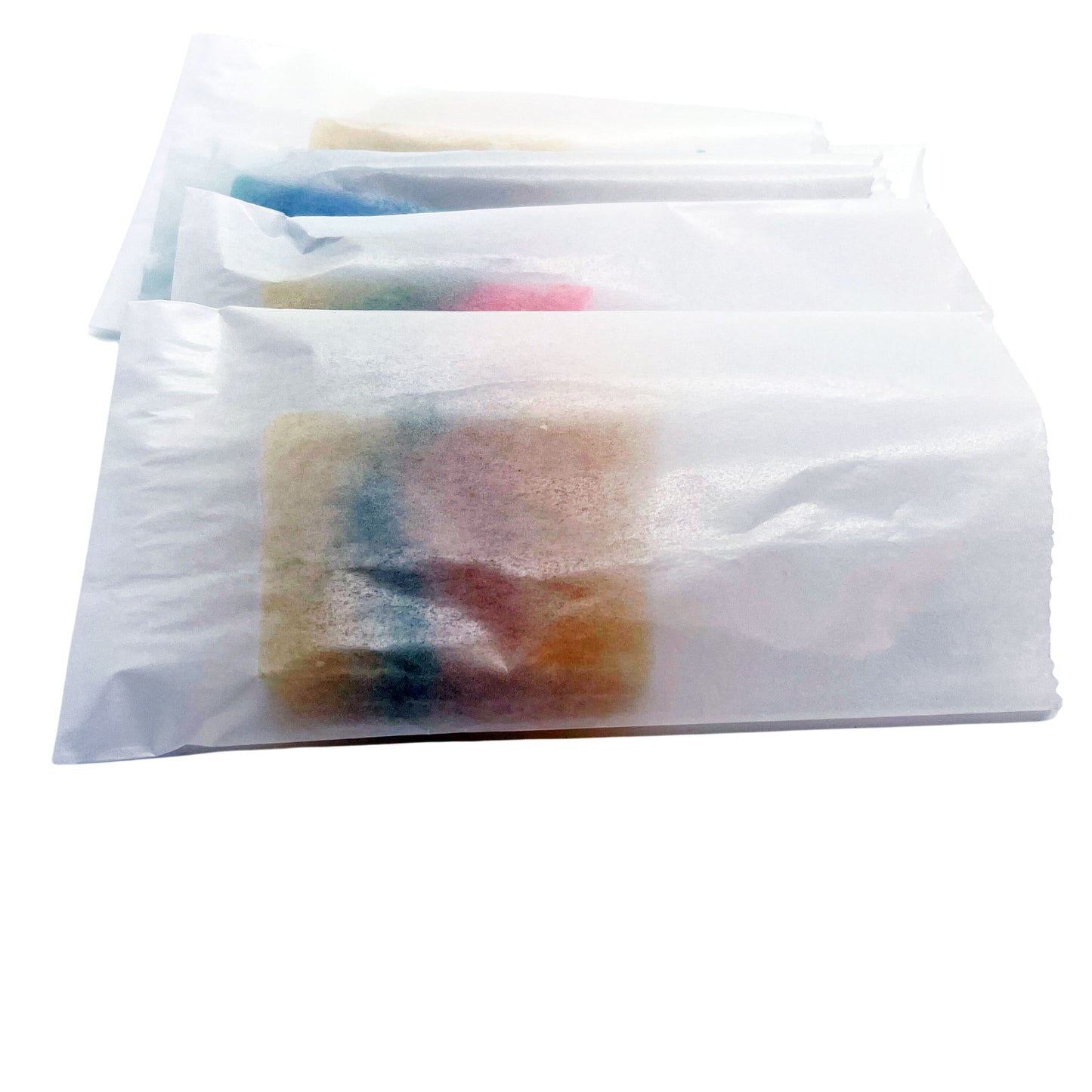 Choosing a selection results in a full page refresh.
//